Teton Valley Development Map
We actively track development in the 5 jurisdictions of Teton Valley (Driggs, Victor, Tetonia, Teton County Idaho, and Teton County Wyoming).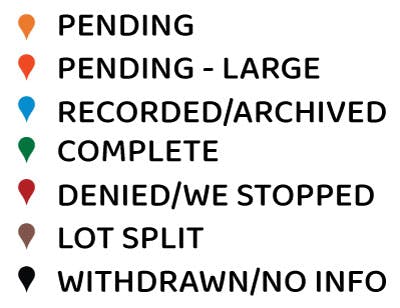 There is a new "Pending Subdivision" layer on TCID GIS
Now, you can enter your address into the County GIS Address & Parcel Map and see what is being planned next door. The new layer (which you need to check in the the layers palette) shows the location of the property, name of the proposed subdivision, number of acres, number of lots, and what stage in the application process the development is in. Once you have the name, you can also cross-reference the subdivision on OUR Development Map (above) and can view any application material we are able to link to.
Need help? Just shoot us an email or give us a ring and we can help you through the process.