It's a Land Development Code. Congratulations ,Teton County, on your newest addition.
Until now, the longest gestation period was for elephants... up to 22 months!
After decades.... The new LAND DEVELOPMENT CODE IS ALIVE! 
Passed: July 6th, 2022 @ 4:17pm
Weight: 546 pages
Another BIG THANK YOU to our community for taking part in the democratic process and speaking
(or writing) your thoughts! Once AGAIN we thank our Commissioners for working tirelessly on this project. 
LDC compliance steps:
1.  Adoption - LDC passed by the BOCC July 6th at 4:17PM
2.  Public Notice - Teton Valley News will publish the announcement on July 15th
3.  Teton County begins adhering to new code on July 29th
If you'd like to listen to the audio of todays deliberation and decision, click HERE
If you would like to sayThank You to our Commissioners:.
Cindy Riegel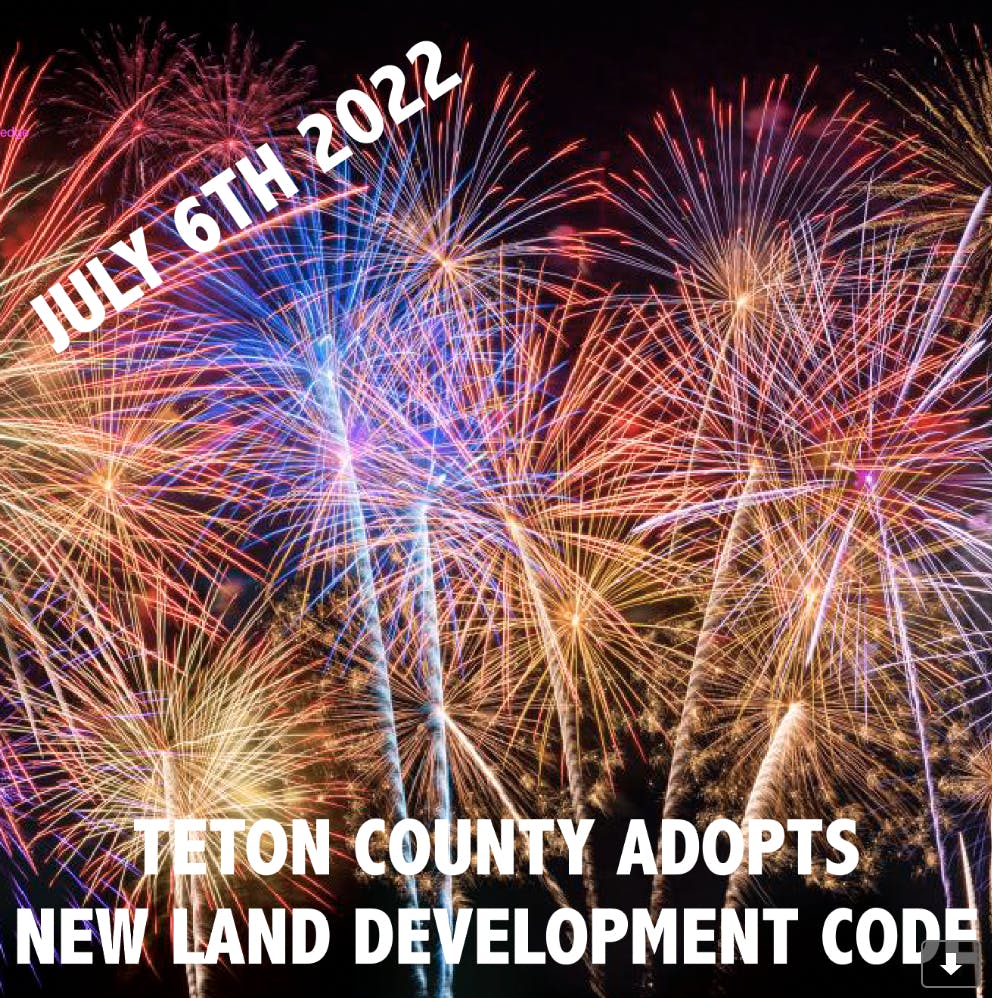 Stay informed on Teton Valley's important projects
Get the latest news in your inbox