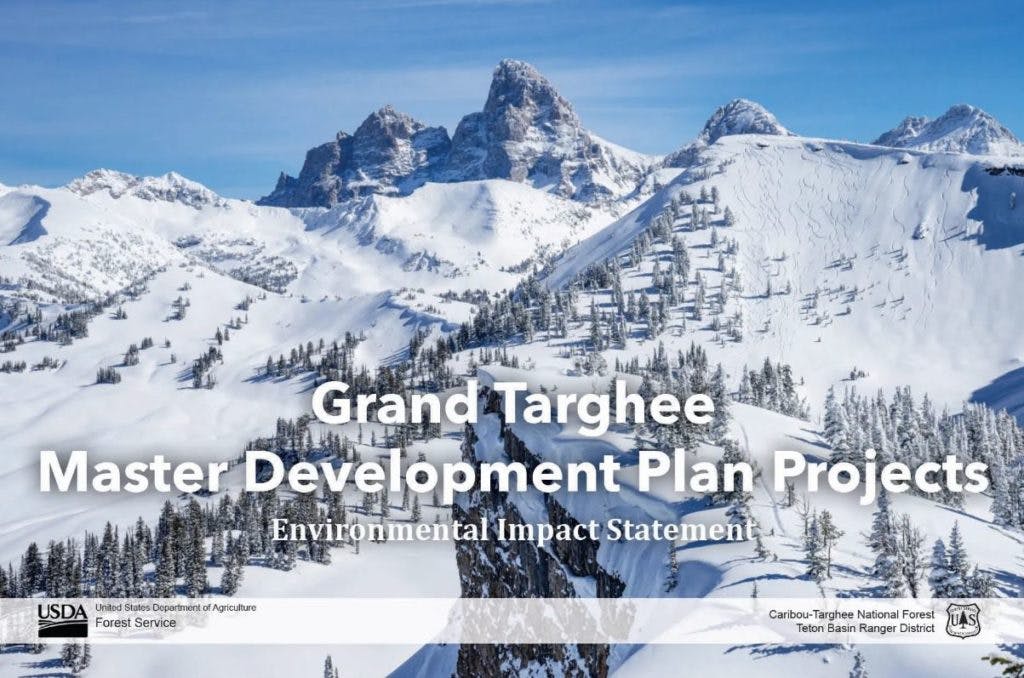 If VARD had a FAQ section, right now number one would be "What are you doing about the Targhee Expansion?" 
In a nutshell, it is this: Currently, VARD is a source of information. Later, we will be a source of opinion. 
At this point, VARD is getting the word out that now is the time to comment and help decide what information will be included in the Environment Impact Statement (EIS). Scoping shapes the EIS process.
 *Comments are due by October 12th. 
VARD is focused on ensuring that all relevant issues are raised during the scoping period and are included for study, analysis, and subsequent incorporation into the Draft EIS. The EIS is tentatively scheduled to come out in the spring of 2021, with a final EIS expected in the fall of 2021. 
The Draft EIS will contain several alternatives, including a "no-build" alternative, a "full-build" alternative, and several alternatives in between. We will pick our preferred alternative once we have the benefit of the voluminous information to be included in the Draft EIS. 
When the Draft EIS is released, consensus-building will be important, especially when supporting a specific alternative in the Draft EIS. To prepare, VARD is working with a coalition of *organizations who are available to answer questions about the EIS as it pertains to their specific organization's mission. A Citizens Guide to the NEPA is a valuable resource for process questions. VARD is available to help you understand the National Environmental Policy Act, know when documents are ready to review and how you can provide meaningful comments to shape the EIS. 
JHCA Grand Targhee Workshop
Want to Learn More About the Grand Targhee Expansion? Tune Into this Workshop Hosted by the Jackson Hole Conservation Alliance. 
Click the poster below for more information. If you missed VARD's workshop on September 14th, you can view it here.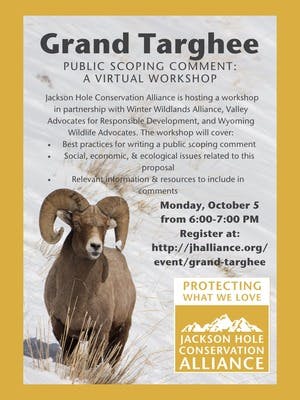 Stay informed on Teton Valley's important projects
Get the latest news in your inbox