Public Hearing for Under Canvas glampground – February 11th.
Mark your calendars to protect Moose Creek Canyon!
---
Anderson Engineering has submitted a Conditional Use Permit application on behalf of Under Canvas, Inc for a proposed campground under the land use category of "Campground, RV Park, Travel Trailer Camp." The proposal would allow for 90 guest tents, 2 communal bathroom facilities in mobile structures, and associated office facilities. The proposal is located on two parcels containing 92.35 acres accessed from 10800 South / Moose Creek Rd – right at the entrance of Moose Creek Canyon. The zoning on the property is A/RR-2.5, and is located within the Hillside Overlay and Big Game Migration and Seasonal Range Overlay area. All application materials are posted here.
---
Is this the same glampground that's proposed at Moose Creek Ranch?
NO. There are two separate glampground proposals in Moose Creek Canyon, both currently vying for permit approval from Teton County, Idaho.
Under Canvas is proposing a signficantly larger glampground that would be located on the "Hare property" almost directly across the street from Moose Creek Ranch. The Moose Creek ranch glampground proposal has been postponed twice now and has not yet been officially rescheduled for a public hearing.
---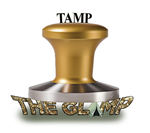 What's Valley Advocates' position?
We are opposed to Teton County granting a Conditional Use Permit (CUP) for Under Canvas Inc. to operate a luxury glampground at this location. We have submitted this 13-page comment letter to Teton County outlining our points of concern and opposition. The idea of the glampground itself has merit, but the fragile nature of the proposed location will irreparably degrade Moose Creek Canyon and forever change the entire south end of Teton Valley. As outlined in our recent "Tamp the Glamp" newsletter, we are deeply concerned with the cumulative impacts from the recent wave of glamping proposals popping up throughout Teton County, particularly with these two glampgrounds seeking approval in the environmentally significant Moose Creek canyon.
---
The hearing will be at approximately 6:00PM on Tuesday, February 11th on the 1st floor of the Teton County Courthouse in Driggs. We highly encourage giving verbal comments at the February 11th hearing!
---
Want more information?
Teton County is posting and updating all documents and application materials here.  We also created this page giving tips for effective public speaking during the public comment portion of the hearing.