Driggs tables road & bridge facility until December 12th, asks for more information
Meeting Report
On Sept 12, the Driggs Planning & Zoning Commission (P&Z) heard Teton County's request for a new 14,000SF road & bridge facility on Cemetery Road just east of Teton Creek.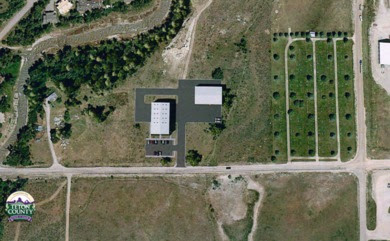 Click to view site plans and permit application materials 
Public Works Director Darryl Johnson stated that he had been trying to work with the various physical, fiscal, and environmental constraints, and asked the P&Z to grant conditional approval. The Driggs P&Z, however, was not inclined to do so. After considering the vast amount of public comment about traffic, wildlife, storage of hazardous materials, impacts to the Aspen Pointe neighborhood, and impacts to the cemetery, they voted to continue the issue until December 12 in order for Johnson to provide the following additional information:
A wildlife study

A detailed site plan, landscape plan, and stormwater management plan

A hazardous storage analysis

A truck hauling route

A third-party study of property value impacts to the surrounding neighborhood.

A plan to improve Cemetery Road.
The key issue?  Location!  
The proposed site is located within the Teton Creek Corridor, a stretch of waterway that has been beleaguered by development from the past 20 years. For years, folks have been trying to preserve the creek corridor, and this effort was catalyzed by the official launch of the Teton Creek Corridor Project, which is a multi-year effort involving our organization, Teton Valley Trails & Pathways, Friends of the Teton River, and the Teton Regional Land Trust.
Click above to view the Teton Creek Corridor Project 
All of the additional information requestsed by P&Z may present an opportunity to explore a plan that could co-existing with the Teton Creek Corridor. The 6-acre site is located on a 30-acre parcel, and a carefully designed facility could enable conservation for most of the property. It may also allow for the construction of a trailhead for the proposed Teton Creek Corridor Project pathway.
However, if the issues identified by the public and the P&Z can't be fully addressed, then P&Z may end up recommending denial of the Conditional Use Permit. 
Here is the link to our comment letter.
The next hearing is scheduled for Wednesday evening, December 12th. 
  We'll keep you posted.